Primordial Tai Chi
Way of Enlightened Self-Love
5 Bamboo Scrolls
An Inner Alchemy Transmission
Tao Science of Transmuting
Heart/Mind ­– Soul – Pure Love Qi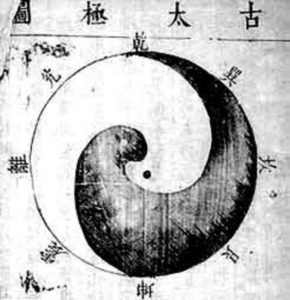 Bamboo Scroll # 1
Tao Cosmology & Sacred Movement
800-Year Lineage Qi Gong for Radiant Health
by Michael Winn
Preface by Roger Jahnke
Dedication
This Tao inner alchemy transmission in 5 Bamboo Scrolls is a digital nod to the bamboo slats tied together to make scroll-books 2500 years ago in ancient China. It's why Chinese is still read vertically. Westerners scroll vertically to read an eBook, even as our alphabet eyes scan horizontally.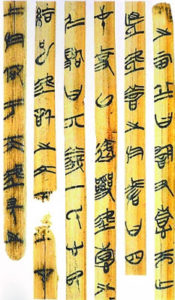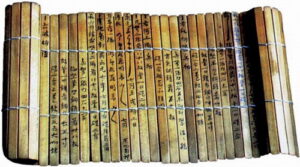 L: Vertical pictograph writing on bamboo slats.    R: Bamboo slats tied together with thread to make a scroll-book.
I dedicate these scroll-books with eternal gratitude to my Wu Ji Gong teacher Zhu Hui, and his lineage founder Zhang (Chang) San Feng of Mt. Wudang. I thank the Tao immortals who inspired this magical form and all Taoists, ancient and modern, with the spiritual courage to transmit neidan gong, the amazing Tao science of inner alchemy.
Special appreciation to my previous wife Joyce Gayheart, now floating in Flower Heaven, and my current wife Jem dancing with me in Heaven-on-Earth. They both have done the Primordial Tai Chi ceremony with me hundreds of times, bringing great blessings into our lives. Our 3 year old son Emerald was consciously conceived following a Wu Ji Gong ceremony that invoked Pure Love Qi from Origin. He is clearly a power house expression of love.
I've embedded my five digital bamboo scrolls with an alchemically distilled spiritual essence, compressed like a jewel and polished over eight years of writing. Beyond the deep content, these scrolls are intended to be a direct Qi transmission to empower every reader. The download is automatic, via gan ying, principle of harmonic resonance. Just open your heart to fully receive a boost on your Way.
Primordial Tai Chi is a springboard to share much useful information about the Tao path for any reader. For those with the discipline to regularly practice this marvelous ceremony, expect to receive Pure Love Qi blessings on your Way. May you cultivate Original Breath and grow Enlightened Self-love – the seamless integration of divine source love, unconditional soul love, and our personality's conditional love –  as the foundation of your life.
I am grateful for the genius of Chinese civilization to embody the rich and deep wisdom of the Way in such a simple, graceful sacred dance.
Great Tao — thank you, thank you, thank you!
– Michael Winn
Asheville, North Carolina.  November 2017
Note: I have written drafts of all 26 chapters of the 5 Bamboo Scrolls. But much work remains to polish and integrate them, so they will be released over time as they ripen.
—————————————————
Bamboo Scroll # 1
Tao Cosmology & Sacred Movement
800-Year Lineage Qi Gong for Radiant Health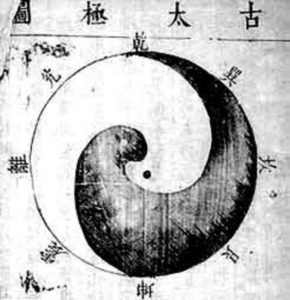 Table of Contents
Preface by Roger Jahnke:
Zhu Hui Lao Shi

Introduction by Michael Winn:
Awaken Self-Love with Sacred Movement
download pdf:    https://healingtaousa.com/articles/primordial-tai-chi-book-one-introduction/
——————————–
Ch.1: Wu Ji Gong in China:
800 Year Lineage of Cultivating the Unknowable
Ch. 2: Battle of Ancient & Modern Cosmologies:
The Quest to Know Our True Origin
Ch. 3: Primordial Tao Cosmology Map:
How Qi Flows from Wu Ji to Body & Back
Ch. 4: What is Cosmological Qigong? 
Dancing Sacred Rhythms of Space, Time & Beings
Ch. 5: Love & Sex, Evil & Death, Light & Dark Qi: Everyday Human Tao
Appendix A: One Cloud's 9 Inner Alchemy Formulas for Immortality
https://healingtaousa.com/tao-articles/one-clouds-9-stages-of-alchemy/
Appendix B: Joyce Gayheart's "My Body Moves Easily, I Feel Graceful and Light".  Feldenkrais-Primordial 4 Audio CDs
https://healingtaousa.com/joycegayheart/cds/
Appendix C: Medical and Spiritual Qigong Home Study Courses
https://healingtaousa.com/product/qigong-chi-kung-fundamentals-1-2-home-study-course-audio-cd-dvd-ebook-2/
—————————————————————–
Bamboo Scroll # 2
Tao of Entering Sacred Body Space
Cultivating a Pearl of Golden Elixir
By Michael Winn and Zhu Hui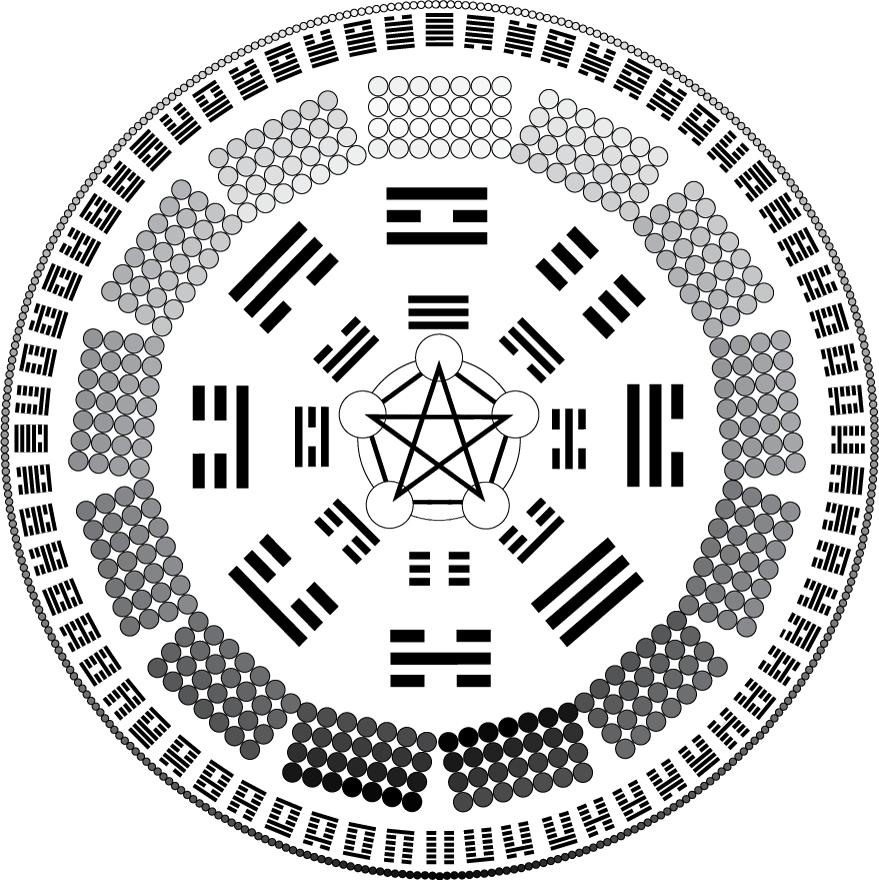 Table of Contents
Ch. 6: Wu Ji Gong Origins & Theory  by Zhu Hui
Ch. 7: Physical Practice of Wu Ji Gong  by Zhu Hui
Ch. 8: A Glimpse into Zhu Hui's Life
Ch. 9: Prepare a Powerful Ceremony:
Shape the Pearl of True Intent
Ch. 10: Activate Feng Shui Power In Your Body:
Why Sacred Direction is Important
Ch. 11: The Endless Flow of Questions & Answers:
Cultivating Whole Body Enlightenment
—————————————-
Bamboo Scroll # 3
The Qi Patterns of Heaven and Earth
Flowing Light, Sound & Movement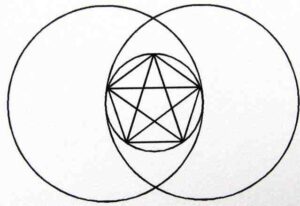 Table of Contents
Ch. 12: The 12 Earth Cycle Movements:
Gather & Harmonize 12 Organ Spirits
Ch. 13: The 10 Heaven Cycle Movements:
Couple Your Inner Male & Inner Female
Ch. 14: Our Body is a Living I Ching:
Dance the 8 Trigram Patterns of Destiny
Ch. 15: Seven Sacred Tones:
Music Arises from Primordial Silence
Ch. 16: Spoken from an Open Heart:
Wu Ji Adepts Share Their Stories
——————————————
Bamboo Scroll # 4
Tai Chi as Creative Play
Taoist Sexology, Medicine & Numerology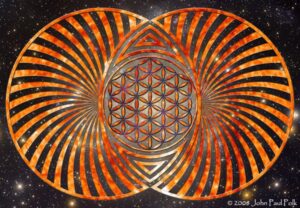 Table of Contents
Ch. 17: Free Will – the Wildcard in Human Destiny:
Inner Will (De) + Outer Will (Yi ) = True Play (Wu Wei)
Ch. 18: Sacred Movement as Chinese Medicine:
8 Extraordinary Vessels Heal our Deep Self
Ch. 19: Primordial Tai Chi as Spiritual "Anti-Tai Chi":
Which Way is Your Qi Flowing?
Ch. 20: Love & Sex in the Primordial Realm
Ch. 21: Taoist Numerology:
Numbers as Living Beings Hidden in Life Structures
——————————————————-
Bamboo Scroll # 5
Way of Inner Alchemy
Water & Fire Copulate to Ignite Original Breath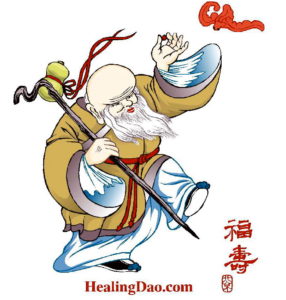 Table of Contents
Ch. 22: Inner Alchemy Science of Self-Realization vs.
Modern Science of Shaping Matter
Ch 23: A Brief History of Yuan Qi:
How Inner Alchemy Concentrates Original Breath
Ch 24: Torus Shape of Infinite Creativity:
Find Self-Love in the Hole of a Spinning Donut?
Ch. 25: Is "God" a Scalar Wave?
Science of Ultra-Deep Consciousness
Ch. 26: Advanced Inner Alchemy Methods:
Activate Your Primordial Imagination
=====================================